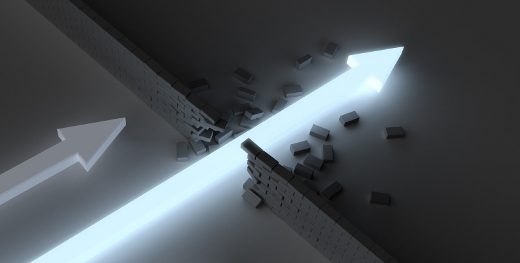 "The competitive and business intelligence that Steve extensively researched, collated and produced was extremely valuable to our most recent project. The information was timely, detailed and still easy to understand. I would recommend giving him serious consideration for any project that you may be undertaking."
–Jeff Gallino, CEO CallMiner
Crossing Gaps offers a wide range of Consulting Services to our clients. Whether you are just launching, repositioning your site, or getting ready to take your enterprise to a wider market, we are here to help you.
Some of our available services include:
1. Social Media
2. Branding Imaging
3. Advertising Management
4. Rich Media Content Promotion
5. Micro-sites & Brochure Sites
6. Email Marketing
7. SEO
Social Media
We help you turn your content into buzz. The web is filled with channels for telling your story, whether it's on Twitter, Facebook, MySpace or YouTube. Our job is to find the set of sites that will maximize your exposure, and help you create the content that will allow you to reach your audience.
Branding / Imaging
We build stories. There are so many sites on the web vying for our ever decreasing time budgets. The best and most successful of these sites are the ones that tell a compelling story through their brand. Apple makes great computers and MP3 players, but they are a leader in the space because they spend years building lifestyles around their products. We help you unlock the message hidden in your product, and we work with you to give voice to your story.
Advertising Management
Everyone has a budget, and it's difficult to know how much of that should go into advertising. We have the experience to help you create and place advertising that will make the best use of your limited resources. We also can grow as you grow, providing advice and assistance as you take your product to the next level.
Rich Media Content Promotion
Do you have a video that you want the world to see? Maybe a blog post you wish had more traction. We can help you place your content where it will be the most valuable, whether it's on Social News sites like Digg or Reddit, in the hands of an amenable blogger or on your own site, we have the relationships in place to help you find a home for your content.
Web Design
We also do a wide range of web design to support our marketing efforts. If you need a site built, we can likely build it. We will guide you from the design stage through completion.
Email Marketing
We design, develop and deploy email newsletters. We can also help you develop a strategy to build your list and grow your audience.
SEO
There are a lot of misconceptions in the world of SEO, and while we would all love to shop up first in the Google results for "social networks," chances are good that this won't happen. We help you craft keywords that will drive targeted traffic to your site, and create campaigns that will be effective in the long term.
Education
All of these services can be done either over the phone, or we can come out to see you. Prices will vary depending on the details of the program.
Blogging Bootcamp
For anyone looking to get into the business of blogging this one is for you. In 2-3 typically 1 hour phone sessions I will go over the basics of "real world" blogging. After you finish all of those guides on how to "explode your traffic" and pick your WordPress theme, you may need help understanding what to expect next.
This service is designed more for companies who want to use blogging as a business development tool, but individual bloggers are welcome to participate as well.
Contact steve.spalding@crossinggaps.com to start seeing results.